Description of The Hobbit: The Desolation of Smaug (2013) /strong> is The dwarves, along side Bilbo Baggins and Gandalf the gray, continue their quest to reclaim Erebor, their land, from Smaug. Bilbo Baggins is in possession of a mysterious and wizard ring.
The imaginary being Bilbo Baggins, along side the wizard Gandalf and also the dwarf Thorin Oakenshield and his twelve companions, leave the Carrock when the events of the previous film. They continue east to the sting of the forest of Mirkwood wherever they encounter the skin changer Beorn. Gandalf set out before the others enter Mirkwood wherever they\'re attacked by large spiders and, aside from Bilbo, area unit captured by Wood-elves. Bilbo helps the dwarves escape the elves and that they follow the forest stream to Lake-town, wherever they meet the Master of the city, and Bard, a expert and also the descendant of the first Lord of valley. when getting a ship and provides from the city the corporate travels to the Lonely Mountain. They eventually notice the hidden door into the mountain and Bilbo enters and encounters the dragon Smaug.
In the in the meantime Gandalf leads the White Council to drive the Necromancer out of Dol Guldur. Gandalf enters Dol Guldur wherever he discovers verity identity of the Necromancer. The elves of Mirkwood, semiconductor diode by King Thranduil and his son, Legolas, should battle the orc invasions from Dol Guldur.
Credit Cast of The Hobbit: The Desolation of Smaug (2013)
Title: The Hobbit: The Desolation of Smaug (2013)
Director:Peter Jackson
Writers:Fran Walsh (screenplay), Philippa Boyens (screenplay), 3 more credits »
Stars:Martin Freeman, Ian McKellen, Richard Armitage
Produced by
Philippa Boyens … co-producer
Carolynne Cunningham … producer
Matthew Dravitzki … associate producer
Callum Greene … executive producer
Peter Jackson … producer
Ken Kamins … executive producer
Fran Walsh … producer
Zane Weiner … producer
Music by
Howard Shore
Cinematography by
Andrew Lesnie
Film Editing by
Jabez Olssen
Casting By
Victoria Burrows
Amy Hubbard
John Hubbard
Liz Mullane
Miranda Rivers
Production Design by
Dan Hennah
Set Decoration by
Ra Vincent
Costume Design by
Bob Buck
Lesley Burkes-Harding
Ann Maskrey
Richard Taylor
Makeup Department
Natalie Abizadeh … prosthetics assistant
Georgia Allen … senior prosthetic makeup artist
Steven E. Anderson … senior prosthetic makeup artist
Michele Barber … makeup artist
Patrick Baxter … prosthetic lab technician
Ricci-Lee Berry … makeup artist
Don Brooker … senior prosthetic makeup artist
Rachel Coenen … prosthetics assistant
Anna de Witt … hair stylist / makeup artist
Sonia Dolan … assistant makeup artist
Nacho Díaz … senior prosthetic makeup artist
Rick Findlater … key makeup and hair supervisor
Ryk Fortuna … senior prosthetic makeup artist
Katy Fray … lead prosthetic makeup artist
Nancy Hennah … hair stylist / makeup artist
Kerrin Jackson … senior prosthetic makeup artist
Marie Kealy … prosthetic artist
Peter King … makeup and hair designer
Michael Krehl … senior prosthetic makeup artist
Mark Landon … senior prosthetic makeup artist
Tami Lane … prosthetics supervisor
Shay Lawrence … senior prosthetic makeup artist
Georgia Lockhart-Adams … makeup artist and hair stylist
Catherine Maguire … hair stylist / makeup artist
Zoe Marsden … senior prosthetic makeup artist
Renee McCarthy … assistant makeup artist
Jaime Leigh McIntosh … hair and makeup artist
Polly McKay … prosthetic artist
Flora Moody … hair stylist / makeup artist
Hayley Ness … additional makeup artist
Rachelle O'Donnell … senior prosthetic makeup artist
Cristina Patterson Ceret … contact lens painter
Michele Perry … additional hair and makeup
Daniel Phillips … senior prosthetic makeup artist
Clare Ramsey … senior prosthetic makeup artist
Jess Reedy … senior prosthetic makeup artist
Russell Sharp … special makeup effects artist
Dara Wakely … additional hair and makeup
Sonia Dolan … daily makeup assistant (uncredited)
Production Management
Belindalee Hope … production manager: second unit
Zane Weiner … unit production manager
Second Unit Director or Assistant Director
Danielle Blake … second second assistant director
Guy Campbell … key second assistant director
Emma Cross … second assistant director
Carolynne Cunningham … first assistant director
Bryon Darling … second assistant director: off set
Bruno Du Bois … second second assistant director
Teuila Field … third assistant director: second unit
Kendall Finlayson … third assistant director: off set
Richard Matthews … second assistant director: second unit
Andy Serkis … second unit director
Rod Smith … second second assistant director: second unit
Liz Tan … first assistant director: second unit
Joshua Watkins … additional second assistant director
David Fraser Young … third assistant director: second unit
Art Department
Bob Asquith … set finishing manager
Simon Barker … carpenter
Joshua Barraud … assistant art director
Brett Blenkin … construction manager
Garry Buckley … conceptual model maker
Honoré Buisson … figurative sculptor
Danny Caldwell … lead hand
Hazel Spencer Chapman … props painter (as Spencer Chapman Hazel)
Justin Chappell … standby carpenter: main unit
Vanessa Cole … senior set decorating buyer
Michael Corcoran … greens landscaper
Colin Davidson … construction manager
Darryn Grass Davies … greensman
Nicole Day … props painter
W. Therese Eberhard … props painting forman
Guja Healy … plasterer
Carl Hobman … props
John Howe … conceptual designer
Roland Hunter … foreman: set finishing / scenic artist foreman
Trevor Kiely … carpenter
David Kolff … leadman
Alan Lee … conceptual designer
Simon Lowe … key greens
Nadia M. … conceptual designer
Ben Mauro … conceptual designer: Weta workshop
Margo Kaczynska McKenzie … scenic artist
Maxx McKenzie … carver
Amy Miller … art department assistant
Ben Milsom … on set art director
Dominika Nasilowski … set finisher
Christian Pearce … concept artist
Eduardo Pena … concept designer
Matthew Rodgers … concept designer: Weta Workshop
Michael Smale … assistant art director
Nicole Spackman … stand-by prop assistant (as Nicole Spackman)
Melissa Spicer … assistant property master
Julian Steincke … painter
Mark Stephen … set designer
Paul Taylor … carpenter
Phillip Telford … laborer
Richard Thurston … lead standby armor & weapons
Jack Tippler … art department assistant
Paul Tobin … concept artist: Weta Workshop
Gavin Urquhart … set designer
Frank Victoria … concept artist
Matt Ward … set finisher
Kris Whitehead … carpenter
Richard Wiles … set designer
Megan Wilson … head of engineering
Rose Worley … greens
Sound Department
Neil Aldridge … adr editor
Justine Baker … machine operator
Ray Beentjes … dialogue editor
Tim Chaproniere … sound mix technician
Hayden Collow … sound effects editor
Corrin Ellingford … boom operator
David Farmer … sound designer
Alexis Feodoroff … sound mix technician
Buster Flaws … assistant dialogue editor
Melanie Graham … sound effects editor
Chris Hiles … production sound mixer: second unit
Tony Johnson … production sound mixer
Toby Lloyd … sound recordist
Adrian Medhurst … sound recordist
Dan Morgan … ADR supervisor: London
Timothy Siddall … adr mixer
John Simpson … foley artist
Sam Spicer … boom operator: second unit
Nigel Stone … adr supervisor
Matt Stutter … dialogue editor
Gary Summers … additioal re-recording mixer
Craig Tomlinson … supervising foley editor
Justin Webster … sound effects editor
Special Effects by
Karl Chisholm … special effects senior technician
Eric Cotton … animatronics
Brian Duff … special effects technician
Oliver Gee … special effects technician
Chris Hampton … special effects makeup
John Harding … special effects costumes: Weta Workshop
Mark Keetch … animatronic designer: Weta Workshop
Nick Krützfeldt … special effects technician
Phil McLaren … special effects on-set coordinator
Lizanne Proctor … prosthetic technician
Jamie Rencen … special effects technician
Mauro Santini … special effects technician
Carlos Slater … propshop technician
Wily Tyïght … special effects supervisor
Paul Verrall … special effects on-set coordinator: second unit
Visual Effects by
Shaun Friedberg 'Pyrokinesis' … animation technical director: Weta Digital (as Shaun Friedberg)
Seb Abante … reference photographer: Weta Digital
Marco Abbruzzese … paint & rotoscope artist: Weta Digital
Matthew Adams … digital compositor: visual effects: Weta Digital
Glen Adlam … camera technical director: Weta Digital
Michael Aerni … senior animator: Weta Digital
Gerardo Aguilera … visual effects technical director: Weta Digital
Mark Edward Allen … model groomer: Weta Digital
Ryan Arcus … layout technical director: Weta Digital
Yalda Armian … vfx department manager
Ruth Asensio … layout td: Weta Digital
Nicole Ashford … camera technical director: WETA Digital
Kyle Ashley … previz artist
Nicola Atkinson … layout technical director: Weta Digital
Derrick Auyoung … senior animation technical director: Weta Digital
Dan Ayling … camera technical director
Jörg Baier … digital compositor: Weta Digital
Sam Baker … animator: Weta Digital
Sam Balzer … camera technical director: Weta Digital
Marco Barbati … senior facial creature technical director: WETA Digital
Mark Barber … lighting technical director: Weta Digital
Sonia Bass … camera technical director: Weta Digital
Olivier Beierlein … shader writer: Weta Digital
Brittany Bell … visual effects artist
Kevin Bell … compositor: WETA Digital
Gregory Bellis … camera technical director: Weta Digital
Stephen Bennett … compositor: WETA Digital
Alex Berson … senior digital paint artist: Weta Digital
Jarnail Bhachu … digital compositor: Weta Digital
Graham Binding … senior animator: Weta Digital
Kathryn Jane Black … visual effects artist (as Kat Black)
Ella Boliver … digital compositor: visual effects: Weta Digital
Sebastian Bommersheim … senior digital paint artist: Weta Digital
Pierre Bonnette … visual effects artist
Ryan Bowden … effects technical director: Weta Digital
Adam Bradley … senior digital paint artist: Weta Digital
Ryan Brooks … rotoscope artist
Boris Bruchhaus … effects technical director: Weta Digital
Joerg Bruemmer … digital compositor
Andy Burmeister … senior camera technical director: Weta Digital
Alex Burt … lead animator: Weta Digital
Julian R. Butler … lead character setup
Sam Buys … digital asset manager: Weta Digital
Miguel Diaz Cachero … digital compositor: Weta Digital
Kelvin Cai … effects technical director: weta digital
Djordje Cakovan … modeler: Weta Digital
Robin Stuart Cape … rotoscope artist: Weta Digital
Caleb Carr … roto/paint artist
Myriam Catrin … senior texture artist
Alan Chambers … software engineer
Arthur Chan … rotoscope artist
Johnny Chan … rotoscope technical director
Leslie Chan … digital effects artist
Will Chang … digital paint artist: Weta Digital
Matthieu Chardonnet … senior effects technical director: Weta Digital
Jason K.S. Cheung … production engineer: Weta Digital
Eddie Chew … animator
Anthony Chiang … visual effects artist
Gak Gyu Choi … modeller: Weta Digital
Darren Christie … digital compositor
Kelly Roslyn Christophers … junior lighting artist
Jasper Chung … rotoscope artist
Julia Jooyeon Chung … previs artist
Marty Chung … rotoscope artist
Mike Clare … reference photographer
Craig D. Clarke … layout technical director: Weta Digital
Emma Clifton … compositor: Weta Digital
Alex Coble … stereo paint artist: Weta Digital
Alice Collins … rotoscope artist: WETA Digital
Tony Como … digital paint artist: Weta Digital
Peter Connelly … lighting technical director
Vernessa Cook … motion editor (as Vernessa Cook Sakey)
Shane Cooper … senior software developer
Michael Corcoran … lighting technical director
Louis Cox … camera technical director
Michael Cozens … senior animator
Doug Cram … digital compositor
Dan Cregan … senior digital paint artist: Weta Digital
Ryan Cronin … animator: Weta Digital
Aaron Cubis … visual effects editor: Weta Digital Ltd
Alexia Cui … lighting technical director
Marcello Da Silva … camera technical director
Daphne De Jesus … digital compositor
Sarah de Schot … digital paint artist: Weta Digital
Angelo de Witt … digital paint artist: Weta Digital
Yann Doray … compositor
Georgia Dumergue … visual effects artist
Shawn Dunn … head of layout/animation technologies: Weta Digital
Samuel Edwards … lighting technical director: Weta Digital
Joël Einhorn … effects technical director: Weta Digital
Yasmine El-Ghamrawy … digital compositor
Kane Elferink … lighting technical director: Weta Digital
Nick Epstein … senior lighting technical director
Kevin Estey … senior previz artist
Stephen Evans … lighting technical director
Gianpietro Fabre … previs artist: Weta Digital
Luca Fascione … rendering research lead
Oliver Ferguson … visual effects technical director: Weta Digital
Jason Fleming … senior lighting technical director: Weta Digital
Migael Franken … rotoscope artist
Guillaume François … senior shader writer
Nick Fredin … previs animator
Jason Galeon … lighting technical director: Weta Digital
Robb Gardner … lighting technical director: Weta Digital
Geoffroy Givry … digital compositor: visual effects: Weta Digital
Evgeny Glazyrin … creature and layout technical director
Melissa Goddard … stereo compositor
Meetal Gokul … senior stereographer
Marcus Goodwin … visual effects production manager: weta digital
Anna-Louise Gordon … visual effects producer
Signy Bjorg Gudlaugsdottir … digital modeler: Weta Digital
Bassim Haddad … motion edit supervisor
Bryant Hardwick … look development / texture artist
Will Hardwick … digital compositor
Toby Haruno … senior character animator: Weta Digital
Serena Hastie … rotoscope artist: Weta Digital
Kelly Haysom … digital paint artist: Weta Digital Ltd
Nicole Hekel … digital artist
Quentin Hema … digital paint supervisor: weta digital
Rachel Herbert … layout technical director: Weta Digital
Afif Heukeshoven … camera technical director: Weta Digital
Dean Hewison … digital asset coordinator: Weta Digital
Matthew Hicks … lighting technical director: Weta Digital
La-Râ Hinckeldeyn … visual effects coordinator
Julie Holmes … layout td: weta digital
Teresa Hooper … layout technical director: Weta Digital
Sandy Houston … rotoscoping supervisor
Jason Lei Howden … senior paint artist
Victor Huang … previsualization animator: Weta Digital
Andrea Huber … technology project manager: Weta Digital
Alwyn Hunt … senior texture artist: Weta Digital
Megan Hutchison … paint and rotoscope artist: Weta Digital
Nicholas Illingworth … effects technical director
Myles Jackson … software developer
Kristine-Joeann Jasper … texture artist: weta digital
Carolina Jiménez … layout technical director: Weta Digital
Kenneth Johansson … modeler: Weta Digital
Michael Johns … assistant lighting technical director: WETA Digital
Nathan Johnson … lighting technical director
Danny Jones … lead paint artist
Iban Jose Perez … motion editor
Joshua Kamau … rotoscope artist
Andreas Bravin Karlsson … digital compositor
Annabelle Kent … digital compositor
Dániel Keresztes … motion editor: Weta Digital
Oliver Kirchhoff … senior camera technical director: Weta Digital
Balazs Kiss … lead lighting technical director: WETA Digital
John Kitching … digital compositor: Weta Digital
Mathew Knight … lead motion capture camera operator
Makoto Koyama … senior animator: Weta Digital
Alex Kramer … senior camera technical director: Weta Digital
Lars Kramer … matchmove artist
Jerry Kung … previsualization animator: Weta Digital
Dan Kunz … motion editor: Weta Digital
Sabine Laimer … digital compositor: weta digital
Juan Pablo Lampe … digital compositor: visual effects: Weta Digital
Marc Landrain … camera technical director
Nathan Lane … camera technical director: Weta Digital
Michael Lankes … digital compositor: Weta Digital
Yann Larochette … digital compositor
Mathias Larserud … shader writer: Weta Digital
Lorenzo Lavatelli … senior effects technical director: Weta Digital
Kirsty Lawlor … digital compositor
Sun Jin Lee … environment artist
Iva Lenard … senior reference photographer
Snowy Leo … lighting/shot technical director
Joe Letteri … visual effects supervisor
Dean Lewandowski … layout technical director: Weta Digital
Eung Ho Lo … digital modeller: Weta Digital
Owen Longstaff … compositor: WETA Digital
Jade Lorier … facial motion editor
Daniel Macarin … CG supervisor: Weta Digital
Rob MacBride … roto artist
Daisuke Maki … lighting technical director: Weta Digital
Jade Mansueto … animation technical director: Weta Digital
Paul Maples … motion control operator
Jason Marlow … onset photogragher and data wrangler / senior matchmover
Jan Maroske … compositor: WETA Digital
Molina Matthieu … lighting technical director
Neil Mayo … editorial team: Weta Digital
Dave McGrath … compositing assistant technical director: Weta Digital
Jeremy McKenzie … layout technical director: Weta Digital (as Jeremy Ball)
Rick McMahon … digital artist
Renton McNeill … production engineer: Weta Digital
Louise McNicholl … layout department manager: Weta Digital
Mark McNicholl … lead lighting technical director
Gagan Mehta … lighting technical director: Weta Digital
Ronnie Menahem … fx supervisor: Weta Digital
Marco Menco … modeller: Weta Digital
Miklós Mesterházy … lighting technical director: Weta Digital
Amy Miller … art department coordinator: Weta Digital
Seth F. Miller … digital paint artist: Weta Digital
Nicholas R.J. Mills … paint and rotoscope artist: Weta Digita
Mo Mohamoud … digital compositor: Weta
Steven Morgan-Hastie … rotoscope artist: Weta Digital
Darren Mortillaro … creature technical director: weta digital
Matt Mueller … senior reference photographer
Vanessa Mylchreest … visual effects artist
Dominica Myles … matchmove artist: Weta Digital
Per Mørk-Jensen … compositor: Weta Digital
Marcell Nagy … lighting technical director: Weta
Duncan Nairn … rotoscope artist
Ben Nightingale … senior texture artist/look dev: Weta digital
Kenichi Nishida … modeller: Weta Digital
Brian Nugent … digital compositor
Martin Orlowski … motion capture pipeline developer
Daniel Luke Orr … paint and rotoscope artist: WETA Digital
Amanda Pamela … digital compositor: Weta Digital
Lucita Peek … rotoscope artist
Ignacio B. Peña … previsualization animator: Weta Digital
Jeremy Pickett … CG supervisor
Ian Plumb … digital compositor
Vincent Poitras … digital compositor: Weta Digital
Christian Poullay … camera technical director
Thomas Prebble … information systems: weta digital
Mark Pullyblank … senior previz artist
Simon Quach … motion editor: WETA Digital
Ula Rademeyer … lead texture artist: Weta Digital
Kade Ramsey … rotoscope artist: Weta Digital
Troy Ramsey … senior paint artist: Weta digital
Ellen Rappenecker … lead facial motion editor: Weta digital
Markus Reithoffer … digital compositor: WETA Digital
Mark Richardson … digital compositor: visual effects: Weta Digital
Nicholas Richter … motion editor
Ryan Rogers … lead lighting technical director
Jesús Ruiz Torres … senior motion editor
Garry Runke … visual effects artist
Kristina Russo … digital artist: Weta Digital
Eric Saindon … visual effects supervisor
Peter Salter … camera technical director: visual effects: Weta Digital
Alessandro Saponi … lead lighter
Tarkan Sarim … modeler/groomer: Weta Digital
Horst Sarubin … camera technical director
Claude Schitter … senior effects technical director: Weta Digital
Chris B. Schnitzer … director of visual effects
Andreas Schuster … layout technical director: Weta Digital
Amir Shachar … shader development: Weta Digital
Chrystia Siolkowsky … motion editor
Anna Sitjà … senior texture artist: Weta Digital
Brett Skinner … senior texture and look dev artist
Matt Sloan … visual effects
Lori Smallwood … senior animation technical director
Stephen Smart … production engineer: Weta Digital
Marc Smith … camera technical director: Weta Digital
Perry Hyunwoo Sohn … camera technical director: Weta Digital
Michael Solon … senior paint and rotoscope artist: WETA Digital
Eddie Soria … senior paint artist
Gerrard Southam … previsualisation artist
John C. Sparks … visual effects artist: Weta Digital
Jonas Sperl … layout technical director: Weta Digital
Melissa Spicer … compositing coordinator: weta digital
Mark Stanger … animator: Weta Digital
Stephanie Jean Staunton … digital compositor
Tim Stern … digital compositor: Weta Digital
Matteo Stirati … modeller: Weta Digital
Francois Sugny … visual effects artist
Ben Swinbanks … camera technical director
Sebastian Sylwan … chief technology officer: Weta Digital
Reynold Tagore … texture artist
Hirofumi Takeda … digital compositor: Weta Digital
Bridget M. Taylor … digital compositor: WetaFX
Sompong Teekasathien … digital modeller: Weta Digital
Felix Telfer … effects technical director
Kieran Tether … lighting technical director: Weta Digital
Michael Thingnes … paint artist
Gareth Thomas … rotoscope artist
Jon Thorsen … camera technical director: Weta Digital
Adrien Toupet … effects technical director: Weta Digital
Quan Tran … lighting technical director: Weta Digital
Diego Trazzi … visual effects technical director: Weta Digital
Matt Tuffin … lead motion capture camera operator
Miquel Ubeda … digital compositor: Weta Digital
Claudius Urban … animator
Justin van der Lek … digital compositor: Weta Digital
Phil Van Der Reyden … modeler: Weta Digital
Chris Van Dyck … digital compositor
Beck Veitch … digital compositor: Weta Digital
Armando Velazquez … digital compositor
Douglas Peter Viljoen … visual effects artist: Weta Digital
Andreja Vuckovic … digital modeller: Weta Digital
Reed Wade … production engineer
Brenda R. Wallace … production engineer
Tim Ward … lighting technical director: Weta Digital
Matt Weaver … previs artist
Diana Marie Wells … digital artist
Glenn Wells … camera technical director
Tobias Wiesner … digital compositor: WETA Digital
Mark Cameron Williams … effects technical director
James Willingham III … previsualization animator
Stephen Wilson … compositor: weta digital
Garrett Winters … layout technical director: Weta Digital
Clare Woodford-Robinson … digital modeler: Weta Digital
Piotr Fox Wysocki … senior texture r&d and look dev artist
Casey Yahnke … senior digital paint artist: Weta Digital
Kelvin Yee … digital compositor: Weta Digital
Rayeon Yeem … senior digital paint artist: Weta Digital
Chris Zammit … senior texture artist/look dev: Weta digital
Marzena Zareba … on-set vfx, vfx data wrangler: Weta Digital
Matthias Zeller … lead creature technical director: WETA Digital
Stunts
Genevieve Aitken … stunt performer
Mark Atkin … stunt double: Thorin Oakenshield
Cory Beeston … stunt double: Narzug
Mustafa Beyter … stunt performer
Glenn Boswell … stunt coordinator
Sean Button … stunt double: Kili
Vanessa Cater … stunt performer
Desiree Rose Cheer … stunt department coordinator
Scott Chiplin … stunt double: Bifur / stunt performer
Glenn Chow … stunt performer
Andrew Cottle … utility stunts
Tom Cotton … stunt double: Alfrid
Leroy Cross … stunt performer
Augie Davis … assistant stunt coordinator
Mana Hira Davis … stunt double: Thorin Oakenshield
Steven A. Davis … stunt double: King Thranduil
Peter Dillon … stunt double: Balin
Morgan Evans … stunt double: Legolas
Ashlee Fidow … stunt performer
Bodie Fitzpatrick … stunt performer
Michael M. Foster … stunt performer
Gary Fry … stunts
Stephen Grey … stunt performer
Winham Hammond … stunt double: Dwalin
Isaac Hamon … stunt double: Oin
Jeremy Hollis … stunt double: Dori
Michael Homick … stunt double: Beorn / stunt double: Bolg / stunt double: Gandalf
Kenny King … stunts
Ingrid Kleinig … stunt double: Evangeline Lilly
Jace Lee … stunt performer
Tony Marsh … stunt double: Gloin
Jonny McBride … stunt double: Dain Ironfoot
Tim McLachlan … stunt performer
Steven McMichael … fight choreographer / stunt double: Elrond / sword master
Hiroo Minami … stunt performer
Kurt J. Miner … safety consultant
Angela Moore … stunt performer
David J. Muzzerall … stunt double: Ori
Petra Novotná … stunt riding double
Philip Partridge … stunt performer
Nooroa Poa … stunt rigger
Steve Reinsfield … utility stunts
Vincent Roxburgh … stunt double: Bofur
Warwick Sadler … stunt performer
Nicholas Schodel … stunt performer
Paul Shapcott … assistant stunt coordinator / stunt fight coordinator
Brett Sheerin … stunt double: Bilbo Baggins
Ben Siemer … stunt performer
Allan Smith … stunt double: Legolas / stunt double: Nori
Ben Smith-Petersen … stunt performer
Bronson Steel … stunt double: Bombur
David Stella … stunt double: Braga / stunt double: Master of Laketown
Karen Thompson … stunt performer
Jacob Tomuri … stunt performer
Mark Trotter … stunt double: Bain
Bernadette Van Gyen … stunt assistant
James Waterhouse-Brown … stunt double: Fili
Chris Weir … stunt performer
Tim Wong … assistant fight coordinator / assistant stunt coordinator / stunt double: Radagast
Robert Young … stunt performer
Ben Fransham … stunt performer (uncredited)
Camera and Electrical Department
Sam Bailey … second assistant camera
Ian Barwick … rigging gaffer: UK
Laetitia Belen … third assistant camera
David Brown … key rigging gaffer
Nat Brunt … third assistant camera
Jamie Couper … best boy: Second unit / gaffer: splinter unit / rigger
Gareth Daley … 3d camera supervisor
Colin Deane … first assistant camera
Ants Farrell … best boy
Roger Feenstra … mocap reference camera operator
Darren Foster … video assist
Lachlan French … video assist assistant
Simon Harding … Steadicam operator / camera operator
George Hennah … first assistant camera: second unit
Isaac Heron … lighting technician
Brenden Holster … first assistant camera
Leah Karetai … lighting rigging
Sean Kelly … main unit Lead Stereographer
James Kennedy … lighting technician
Mathew Knight … lead motion capture camera operator
Andreas Mahn … mocap reference camera operator
Rob Marsh … camera operator
Peter McCaffrey … camera operator: "a" camera, second unit / steadicam operator: second unit
Dean McCarroll … first assistant camera: second unit
Garth Michael … second assistant camera: "a" camera
Joseph Michael … second assistant camera
Dusty Millar … second assistant camera: second unit
Reuben Morrison … lighting console programmer
Nigel Nally … second assistant camera: second unit
Jason Naran … video operator: second unit
Luis Olivares … hd video assist operator
Simon Oliver … lighting technician
Nathaniel Peirson … rigging electrician
Toloa Petaia … video assist
Noor Razzak … additional grip: second unit
James Rua … stereographer: second unit
David Sargison … lighting technician
Horst Sarubin … motion control camera operator
Rohan Satyanand … video assist
Lee Scott … lighting technician
Amber Marie Smith … data wrangler
Philip A.T. Smith … lead stereographer: second unit
Caleb Staines … camera engineer: second unit
James Starr … video assistant: UK
Aline Tran … stereographer
Michael Vivian … a dolly grip
Angus Ward … additional stereographer
Grant Wilson … off-set best boy
Daimon Wright … grip
Steve Unwin … still photographer (uncredited)
Animation Department
Moragot Bodharamik … previs animator
Michael Bomagat … animator
Vincent Caudeville … animator
Kevin Estey … lead animator
Ben Folkman … previsualization animator: Weta Digital
Jonas Forsman … motion editor
Anneka Fris … animator: Weta Digital
Aaron Gilman … senior animator
Elizabeth Gray … animator: Weta Digital
David Humphreys … animator: Weta Digital
Mariya Kalachova … animator: Weta Digital
Joseph Kim … animator: Weta Digital
Adrian Lim … animator: Weta Digital
Brad Lincoln … animator: Weta Digital
Andrew Park … animator
Marco Spitoni … previs animator
Maciej Sznabel … motion editor
William 'Rocky' Vanoost … animator
Clare Williams … animator
Clement Yip … animator: Weta Digital
Casting Department
Vanessa Baker … adr voice casting
Simon Cox … casting assistant
Toby Guidry … casting associate
Matthew Maisto … casting associate: New York
Costume and Wardrobe Department
Paul Booth … extras costume supervisor
Hamish Brown … art finisher
Tom Caddy … breakdown supervisor
Daniel Calvert … art finisher
Paula Collier … costume textile artist
Anna Deacon … costume pattern cutter
Sally Gray … set costumer
Kate Hawley … additional costume designer
Charlotte Hayes … set costumer
Hayley May … milliner
Samantha Morley … dwarf costume co-ordinator
Ben Price … costume props supervisor
Jenny Rushton … key set costumer
Rose-Marie Salmon … art finisher
Amy Wright … breakdown supervisor / key breakdown artist
Editorial Department
Jason Aldous … assistant on-line editor
Dan Best … first assistant editor
Clare Brody … data wrangler: Park Road Post Production
Joyce Kamille Cristal … data wrangler: Park Road Post Production
Francisco Cubas … on-line editor
Greg Daniels … second assistant editor
Daniel Eady … 3D digital dailies
Frédéric Geffroy … assistant digital intermediate colorist: Park Road Post Production
Rob Gordon … senior on-line editor
Michael Harris … digital mastering/delivery operator
Julian Karehana … second assistant editor
Victor Naveira … stereoscopic artist
Alexandra Sumner … second assistant editor
Music Department
Peter Cobbin … score mixer: score recordist
Karen Elliott … music supervisor
Mark Graham … head of music preparation
Isobel Griffiths … choir contractor
Robert Houston … score editor
Victor Pesavento … music librarian
Conrad Pope … conductor / orchestrator
Jonathan Schultz … supervising score editor
Nigel Scott … music editor
Howard Shore … conductor / orchestrator
Kirsty Whalley … music editor
Mark Willsher … supervising music editor
Transportation Department
Aaron Dickson … transport office assistant
Glenn Shaw … transport manager
Raewyn Wallace … assistant transport coordinator
Other crew
Sarah Allman … location assistant: second unit
Mark Atkin … scale double: Thorin Oakenshield
Rick Baer … accountant
Danielle Baneham … production assistant
Trevor Bau … scale double
Julie-Anne Bayliss … production assistant
Katherine E. Beyda … production executive
Dion Boothby … lead armourer
Shane Boulton … stand-in: Legolas
Andy Buckley … health and safety coordinator
Roisin Carty … supervising dialect coach
David Comer … location scout
Jared Connon … supervising location manager
Bonny Crayford … production assistant
Leroy Cross … scale double: Gloin
John Cubelic … assistant to executive producer
Nour Dardari … chief financial controller
Natalie Doherty … assistant paymaster
Daniel Eady … picture department coordinator
Kevin Estey … motion capture performer
Katie Frost … production assistant
Rachel Gilkison … production secretary
Mathew Gordon … location manager
Amy Gurr … assistant accountant
Jonathan Harding … second assistant accountant
Jamie Haugh … stand-in
Johnny Hawkins … key armour and weapons standby
WatchThe Wedding Video (2012). Read more ... » TrailerEscape from Tomorrow (2013). Read more ... » of The Hobbit: The Desolation of Smaug (2013)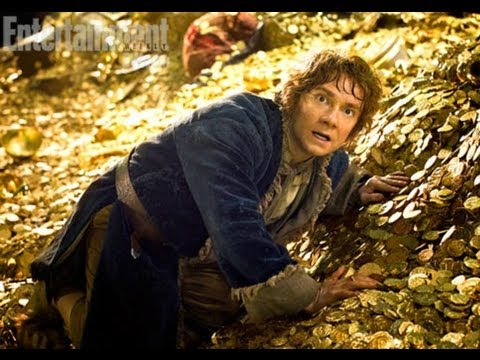 Incoming search terms:
Tagged with:
Free Online The Hobbit: The Desolation of Smaug (2013)
,
Online Free The Hobbit: The Desolation of Smaug (2013)
,
Review The Hobbit: The Desolation of Smaug (2013)
,
Streaming The Call (II) (2013)
,
The Hobbit: The Desolation of Smaug (2013) Movies
,
The Hobbit: The Desolation of Smaug (2013) Movies Watch Full
,
The Hobbit: The Desolation of Smaug (2013) Online Free
,
The Hobbit: The Desolation of Smaug (2013) Watch Free
,
Watch Free The Hobbit: The Desolation of Smaug (2013)